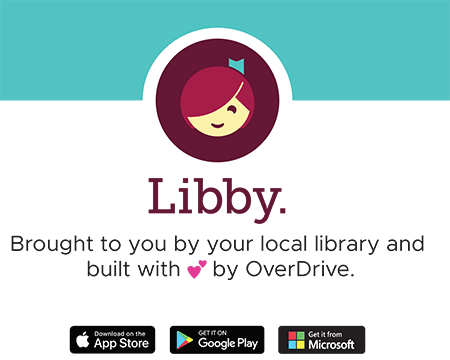 Check Out Libby to Find Your Favorites After August 18
If you're an avid user of Nashville Public Library's (NPL) eAudiobooks, or if you've been thinking about checking one out for the first time, we've got some important info to share.
Beginning Tuesday, August 18, NPL's collection of eAudiobooks on RBdigital are migrating to OverDrive. From that day forward, you can find all of our Audiobooks on either OverDrive or its app, Libby.
If I've Been Using RBdigital, What Happens Now?
Starting August 18, eAudibooks will no longer be available to hold or download through RBdigital. If you have an eAudiobook already downloaded, it will be available until the end of the lending period, so you won't lose your place or have to start over.
All holds for RBdigital eAudiobooks are being reset. If you have pending holds for an eAudiobook, you will need to access your account either through our library catalog or OverDrive and place your holds again.
Please wait until Wednesday, August 19, for the migration to complete before trying to place holds or download eAudiobooks again.
All of NPL's other digital content on RBdigital, such as eMagazines, will remain available for holds and downloading through the RBdigital app.
What's This Libby Thing all About?
Libby is OverDrive's free app to browse, place holds on, and download a wide variety of digital content, all in one convenient location. Getting started with Libby is easy:
Download the Libby app to your preferred device. Libby is compatible with most Android and Apple systems.
Select Nashville Public Library from the list of available libraries.
Enter your NPL library card number and PIN.
Enjoy all that we have to offer!
If you don't have a device that supports Libby, you can still access our eAudiobooks and other digital content through the OverDrive app, or by using your browser to stream our digital collections.
What Else Can I Find on OverDrive?
A better question might be what can't you find?
Through OverDrive, NPL hosts more than 100,000 eBook titles you can check out and download now. Whether you're into sci-fi, fantasy, romance, mysteries, thrillers, biographies, or anything in between, we're confident your next favorite read is just a click away.
That goes for movies, too! You'll find more than 1,200 different streaming videos to choose from, including Oscar-winners like The King's Speech, critically-acclaimed rom-coms like Silver Linings Playbook, influential anime classics like Ghost in the Shell, and much more.
Do You Have Any Reading Recommendations?
Call us excited, but with the virtual opening of our new exhibit, Votes for Women, right around the corner, we think now is the perfect time to check out some titles that explore the legacy of the 19th Amendment.
To help you do just that, our amazing Collections staff have put together two lists filled with some of our favorites that we think you'll love, too.
Votes for Women - Children's and YA Nonfiction
Votes for Women - Adult Nonfiction
Section
Genre / Topics
Age Groups