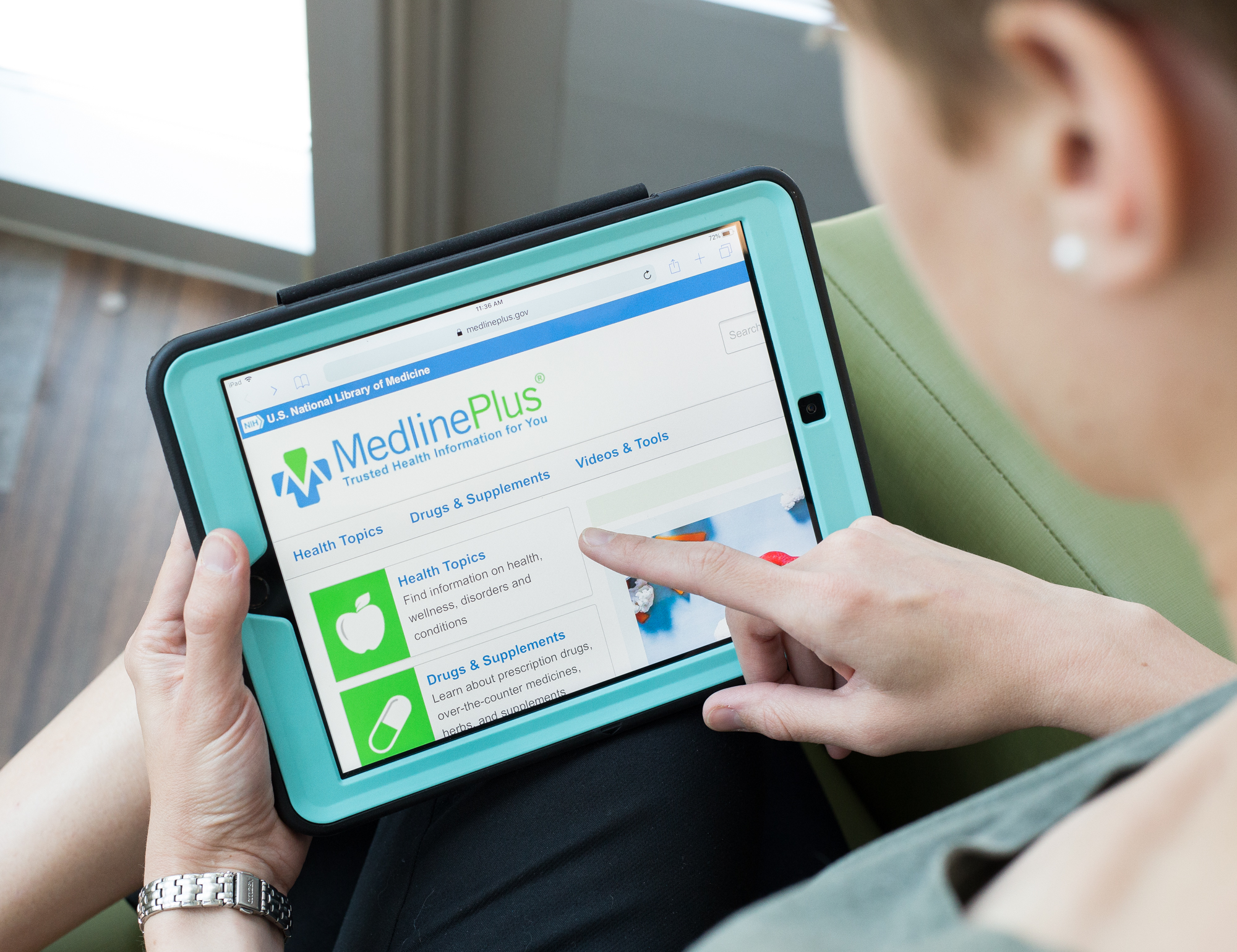 NPL Offers Numerous Resources for Your Health Information Search
When health facts are always changing, and online resources are often compromised by advertising and personal opinion, where can you go to get reliable, up-to-date information?
The answer: Nashville Public Library (NPL).
"Often, when we do a health search online, we choose the first website that pops up, but that doesn't usually mean it's the best," said Elizabeth Roth, program manager for Be Well at NPL. "Starting with trusted websites like MedlinePlus.gov and learning the basic skills to evaluate a website will help you get the good information you need."
One example is NPL's Online Health Information tutorial. Available at any time, with no need to register, this 15-minute module will teach you how to search for online health topics, evaluate sources, avoid harmful sites, and navigate medlineplus.gov, a user-friendly site run by the National Library of Medicine.
With medlineplus.gov, users can search a wide array of health topics, including diseases, nutrition, physical fitness, drugs, and medical tests. All of the information is written in simple language to avoid confusion.
Roths also recommends the Centers for Disease Control and Prevention (CDC), the Metro Public Health Department, and the National Institutes of Health as reliable sources for up-to-date health information.
But if you need additional help finding good health info — or you're just not comfortable navigating technology on your own — we can help with that as well. Book a Librarian, the library's one-on-one help service that connects patrons with an expert member of our staff, will serve you well. 
Appointments are available to anyone, either over the phone or by video conferencing. We only need 24 hours notice to get you scheduled.
To get started with Book a Librarian, visit our website, choose your age range, and then select the "Health Information Search Help" as your appointment type. Please note – this service is meant to help you find health resources only. For medical advice, please speak to a medical provider.
And finally, if you want additional info about spotting bad health advice, Roth wrote a blog article that tackles the topic in-depth.
About Be Well at NPL
Be Well at NPL provides free wellness programming at library branch locations, and connects you to trusted health resources found online, in our stacks, and in the community. Programs range from weekly yoga to cooking classes to blood pressure screenings. Through partnerships with community health organizations and local health experts, Be Well at NPL provided programming to nearly 32,000 Nashvillians last year.
Learn more about Be Well at NPL on our website, and check NPL's events calendar for upcoming events.
Section
Genre / Topics
Age Groups