StoryCorps is an American non-profit organization whose mission is to record, preserve, and share the stories of Americans from all backgrounds and beliefs. In 2007-08, StoryCorps operated a recording booth inside NPL's Main Library. I had the honor of serving as an interview facilitator at the Nashville booth, and I'm writing this blog series to highlight some of our community members' interviews.
Living Through History
Some of the best StoryCorps interviewers are children, because the stories they elicit from their elders are often not the ones anyone expects to arise during their conversation, and they aren't afraid to ask probing questions. When Larry Patterson came to the Nashville StoryBooth with his grandson Alex Williams in September 2007, he may not have been expecting to reminisce about being a student at Clemson University when the school's first Black student, Harvey Gantt, was admitted in 1963, but that's where their conversation went. Have a listen: 
Gantt went on to graduate from Clemson in 1965 and then to co-found his architecture firm in Charlotte, NC in 1971. He ran for mayor in 1983 and won, making him Charlotte's first African American mayor. 
What stories can you tell about the history you've lived through? If you've got a young person in your life, invite them to ask you questions about your life experiences. You may be surprised what comes up, and it's sure to bring you closer to each other. 
"I had never had prejudice slap me in the face like that."
Around the same time that Harvey Gantt enrolled at Clemson, a young Black teacher moved to Eufaula, Alabama to teach in their newly integrated school system. Bebbie Minter came to the Nashville StoryBooth in October 2007 to tell her friend Heather Gardner about getting to know this teacher, and as a result, seeing just how real her town's prejudice was.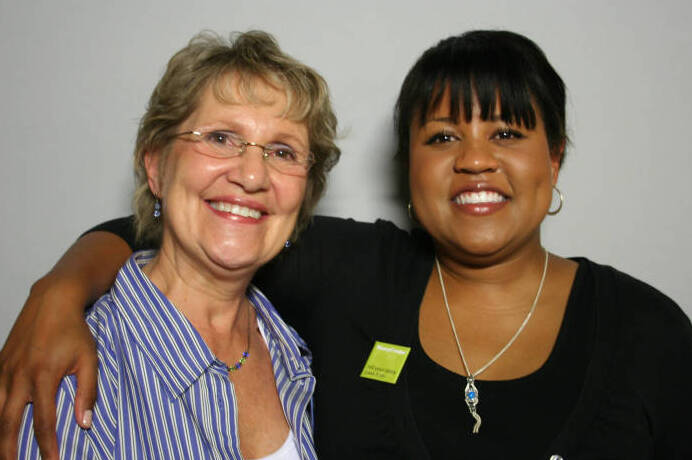 History Speaks for Itself
Eufaula's history before and after this incident reveal a town entrenched in deep racial prejudices. In 1874, some of the towns' white residents waged a deadly massacre to prevent the re-election of a pro-Reconstruction judge, leaving dozens of Black residents dead for trying to exercise their right to vote, and leaving a lasting legacy of voter suppression. And it was only in 1991, 21 years after the town's public schools integrated, that the high school held its first integrated prom. 
Will You Speak for History?
Did you know that you can now record your own Storycorps interview wherever you are if you've got someone to interview, a smart device, and a quiet place to talk? You'll never regret taking the time to record a conversation with a loved one, and it will allow their story to live on long past their lifetime. 
Here are some of NPL's materials that can help you learn more about desegregation in America:
Section
Genre / Topics
Age Groups