"February is the border between winter and spring."
- Terri Guillemets, "Outlines of Joy" (2002)
Seasonal Staff Sensations
Tis the season when the sparks of spring start to sneak through the snow. Crocuses and daffodils will flood ditches by the end of the month, and our indoor seedlings will stretch their curious stems toward the larger world outside the window. Best of all, the Seed Exchange is officially open for the 2023 season. We've expanded to 19 branches this year (welcome aboard, Looby!), and we look forward to seeing you digging through our catalogs and attending our workshops.
If you are new to this program, let us tell you how it goes. Each location has its own unique cabinet full of envelopes – everything from beans to turnips. You can check out up to 10 envelopes of each variety. Our intention is to share this love of urban gardening with all our neighbors, and the envelopes have enough to spread across a nice plot of yard.
Once you have your selections, approach the front desk to check out. Sometimes staff will ask you to fill out a small form, counting the different varieties going home with you. Sometimes they will just ask for your name and enter the information into the computer before you leave.
Your "due date" will be after harvest. If you are comfortable with harvesting seeds, feel free to donate those items back to any of the locations in your area (explore our book list on seed saving to get you started). Please note what the seeds are as specifically as possible, as well as the year in which they were harvested. If they are special – like organic or heirloom – please add that information as well. We will put them back into "circulation."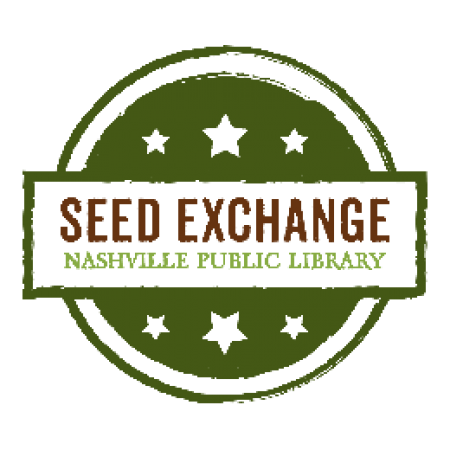 NPL Seed Exchange lets you check out vegetable, herb, and flower seeds with your library card.  Sign up to receive this newsletter, or follow us on Facebook to learn about upcoming gardening workshops.
Section
Genre / Topics
Age Groups