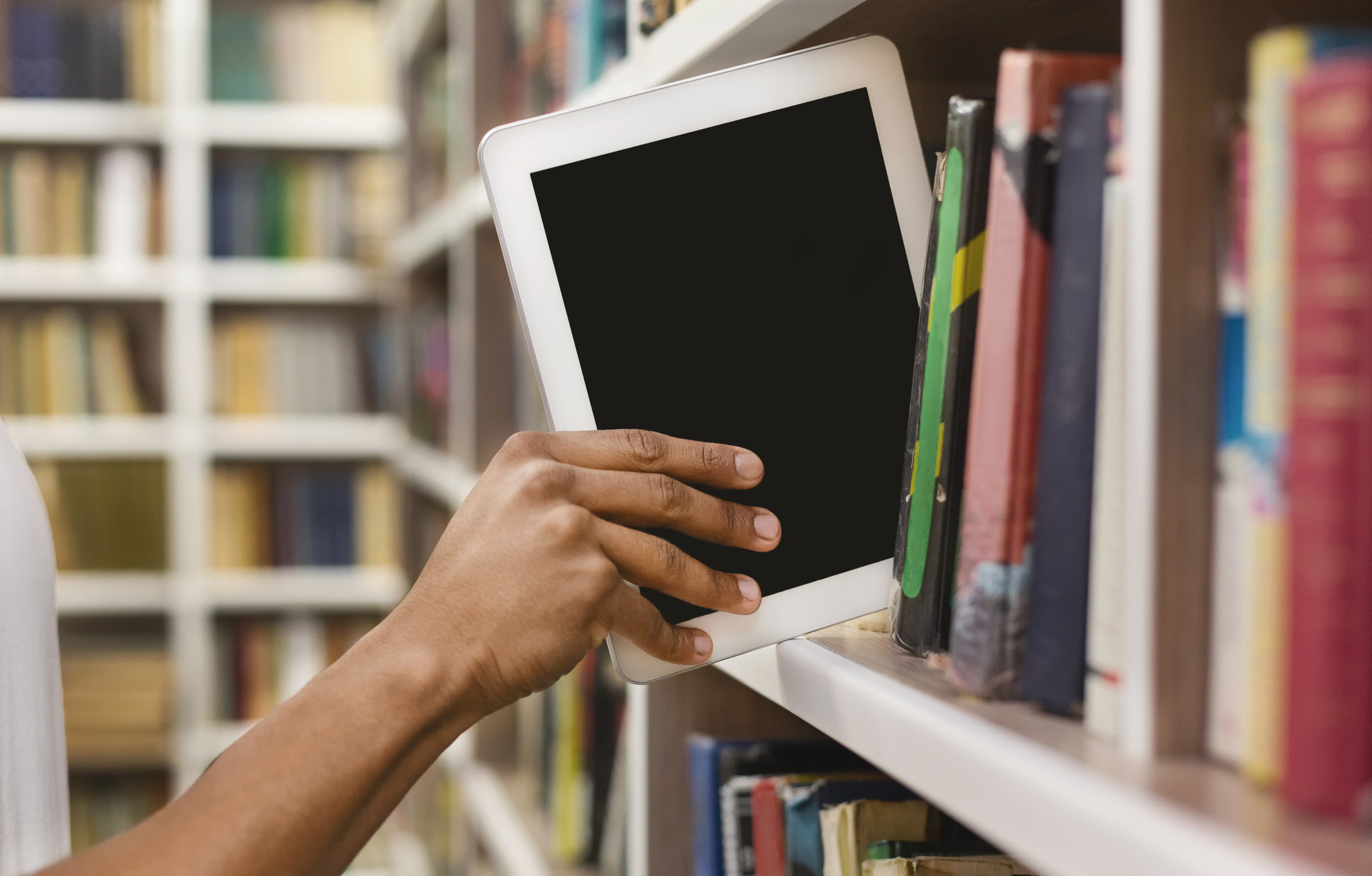 No Reading Required for These Goodies
So … librarians love reading. That's no secret, right? It's why we're in the library business.
But even for bibliophiles, there may come a time when the idea of slogging through 500 pages just sounds downright draining.
And that's okay. Libraries aren't just "all books, all the time." We make a very conscious effort to stock our shelves (real and digital) with more than just what's on the New York Times Best Sellers list. After all — our mantra is that at Nashville Public Library (NPL), books are only half the story.
As we wrap up Library Card Signup Month, we're here to remind you that, booklover or not, NPL has plenty of great reasons to get your library card. 
Below, you'll find 10 of our best.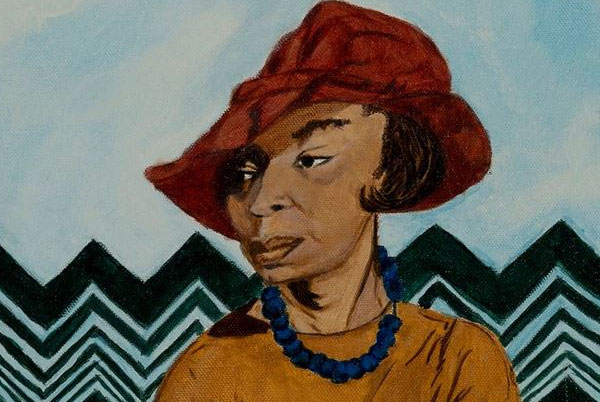 1. Metro Arts Lending Library Collection
Love original artwork? Love supporting local artists? Good! We do, too. 
NPL's Metro Arts Lending Library is a collection of paintings, drawings, photographs, and other works created by Nashville artists. Curated with our friends at Metro Arts, the collection offers nearly 60 pieces that cover a wide variety of themes, colors, and more.
And the best part? You can take them home with you, for free, for up to three months. All you need is your NPL library card.
The collection is housed in both our Madison and Southeast library branches. So, browse our catalog, find the work you love best, and take it home for you and your friends to admire.
2. Blood Pressure Kits
Life can be rough sometimes. Shocking revelation, we know.
 
But while life's little stressors are a reality for everyone, that doesn't mean you should ignore the toll they can take on your health — especially your blood pressure.
And that's where our Blood Pressure Kits come in.
Complete with a monitoring device, a log to keep track of your results, an instructional booklet, and a convenient carrying case, this is everything you need to monitor your blood pressure from home. If you have ongoing issues with blood pressure — or just want to see if it's time to consult a doctor — this is a great starting point.
NPL's Blood Pressure Kits can be picked up at any of our 21 locations and can be checked out for up to 42 days. 
We'd like to thank the American Heart Association of Greater Nashville for helping make this collection possible.
 
3. Board Games
Whether you need a little break from work or want to host a game night, board games are a great option for some analog fun. 
And NPL has plenty to choose from. 
From classics like Sorry! and Battleship to modern favorites like Pandemic and Ticket to Ride, we've got more than 100 board games that are sure to scratch your gaming itch.
To view the full collection of board games at NPL, visit our online catalog.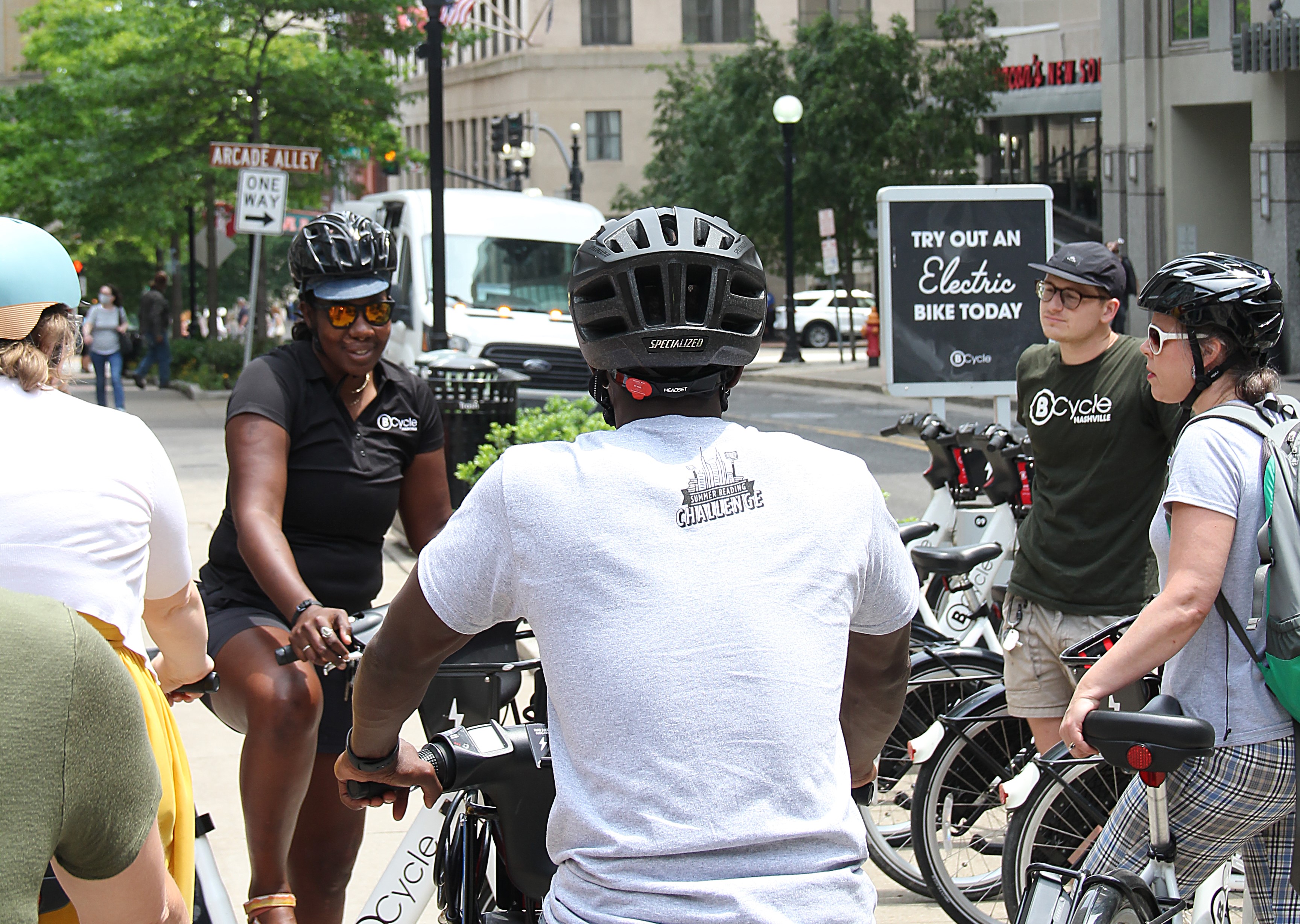 4. NPL BCycle Passes
Sometimes, the best way to escape the daily grind is to get up, get out, and get going. If you've got an electric bike to help you along, so much the better.
NPL BCycle Pass lets you take unlimited two-hour rides on Nashville BCycle's fleet of electric cycles for up to one week, completely free of charge. 
The process is simple: 
Check out an NPL BCycle pass from any of our 21 locations 
Go to any BCycle station and use the pass to check out a bike 
Ride up to two hours, then return your bike at any BCycle location
If you want to continue riding, just check out another bike and keep on pedaling
Once you're done, return your BCycle pass to any NPL location
5. Ukuleles
Many people love music, and there are plenty who would love to make their own. But a myriad of reasons — a lack of time, money, or perhaps resources — often get in the way.
That's what's great about ukuleles: even if you've never played an instrument in your life, they're very easy to pick up and start playing.
And with NPL's collection of Ukuleles, they won't cost you a dime, either.
Available for pickup at any of our 21 locations, NPL's ukuleles are great for first-time players and seasoned pros alike. To get yours, just head over to our catalog, place a hold for your preferred NPL location, pick up your ukulele, and start playing.
6. Community Passports
It's no secret that Nashville has some of the best and most diverse attractions in the country. From music venues to museums to art galleries, Music City is a place where folks can explore what interests them most.
And NPL's Community Passports are a great way to get a taste of the Nashville experience at no charge.
Created through partnerships with some of Nashville's most respected institutions, our Community Passports collection grants patrons (and a few of their guests) free admission to the Country Music Hall of Fame and Museum, the National Museum of African American Music, and Cheekwood Estates and Gardens.
So, whether you've got family visiting and want to show them what Nashville's all about, or just need a cool weekend getaway, our Community Passports are a great place to start.
Just, please — don't use them to play hooky.

7. Laptops and Hotspots
In this day and age, much of what we do in life relies on accessing the internet. From checking email to completing assignments to gauging the weather, we depend on connectivity to keep us going.
But the fact that online is the norm doesn't mean that everyone can access the web when they need it. And that's where Connect with NPL comes in.
This technology lending collection allows you to check out Dell Chromebooks and Wi-Fi hotspots to use at home. For up to three weeks, you get unlimited data via your hotspot and can use the laptops' built-in cameras and software for classes, meetings, and more.
The collection is available at select NPL locations, so check our Connect with NPL webpage for more info.
8. Free Seeds for Gardening
Borrow seeds. Grow plants. Return seeds.
Simple concept, right? That's the method that hundreds of NPL customers have used to create their dream garden with NPL's Seed Exchange program.
Through Seed Exchange, library customers borrow some of our seeds, cultivate their gardens, and then return some of their seeds after the harvest for other gardeners to enjoy. Plus, our team of librarian-gardeners can coach new growers or veteran green thumbs on how to improve their gardens.
To get started, head to the Seed Exchange webpage, see what seeds are available, and get to planting.
P.S. If you like what you see, be sure to sign up for our Seed Exchange email newsletter for the latest news, recommended gardening reads, upcoming events, and more. 
9. Streaming Movies and TV Shows
Sometimes, there's no better break from life than flopping on the couch, vegging out, and binging your favorite flicks.
We know that all too well at NPL, and that's why we've cultivated a great collection of streaming shows that you can enjoy, free of charge. From Oscar-winning films to smash hit TV shows to acclaimed documentaries, there's something here for everyone's tastes.
To start watching, simply search our online catalog for what you want to see, or see what's popular across our streaming platforms Hoopla, and Kanopy.
10. Online Comics
Okay, so … we know we're pushing the whole "no books here" claim with this one, but hear us out.
Sometimes, the problem isn't that you're actually burnt out on all books — you may need some light reading. Instead of a 1,000-page epic to slog through, you might just need a piece of graphic fiction.
And if that's the case, then Comics Plus is perfect for you.
Using your NPL account, you can access hundreds of titles from more than 40 mainstream and independent publishers. From ongoing superhero comics to original graphic novels to manga, there's plenty to discover and enjoy.
Plus, you can read on a browser or your preferred e-reader, and there are no limits on the number of comics you can read at a time.
Section
Genre / Topics
Age Groups